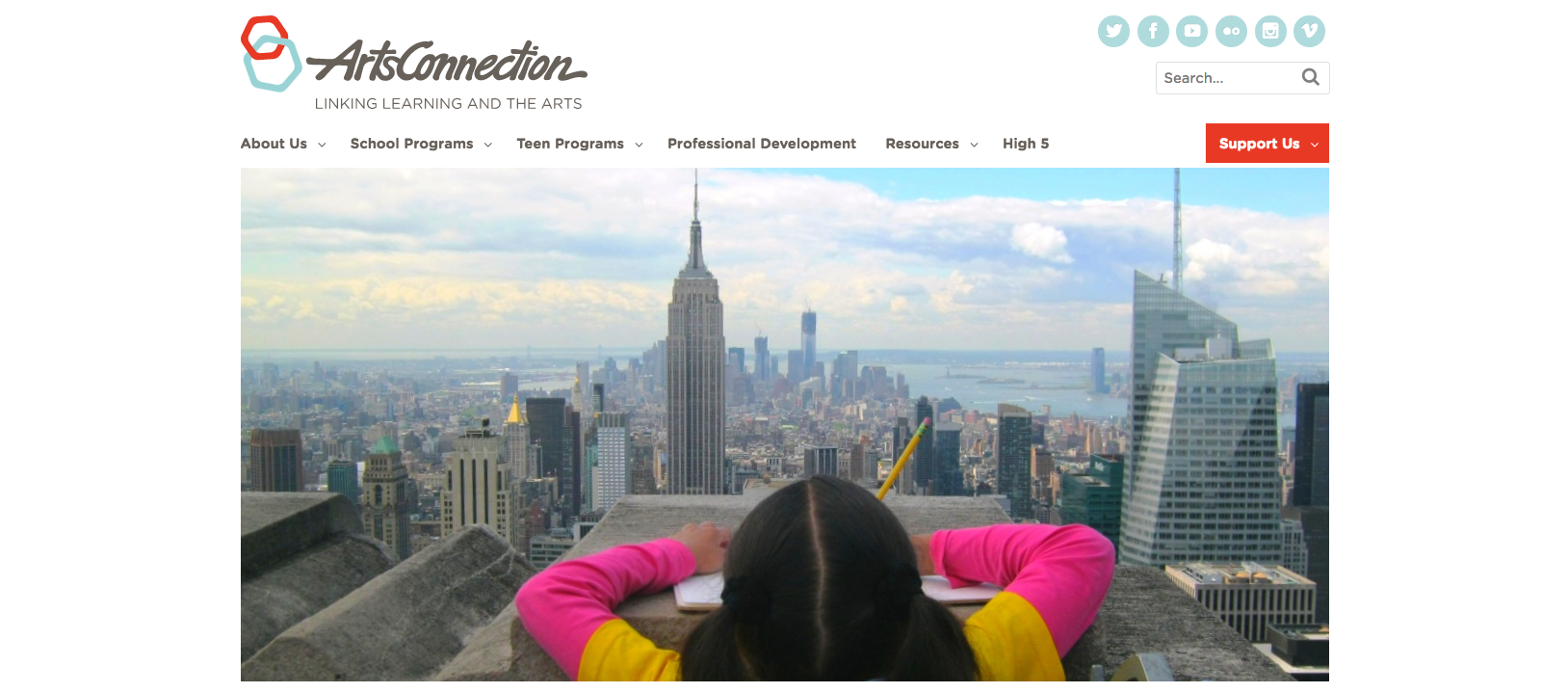 Since starting SSRGA, our number one goal has been to provide superior legal advice and service to each and every client. We firmly believe that we have met that objective, which is instilled in and embraced by every member of our SSRGA family.
We also believe that it is imperative to give back to the New York City community within which we practice. Many of our partners currently serve as board members of New York area charities, including The Catalog for Giving of NYC, Make a Wish Foundation and Playwrights Realm. Taking it one step further, we are pleased to announce that SSRGA is partnering with ArtsConnection — a charitable organization which, among other things, offers unique learning opportunities through the arts to children who face challenges in school and in life, allowing them to demonstrate competence, experience success, and share their unique gifts with their classmates and community.
SSRGA will soon host an exhibition of 25 original student works of art from a pool of 250 New York City Public Schools in Grades 6 – 12. Art teachers in each of the selected schools were asked to have their students submit work for our consideration which responds to the SSRGA inspired theme of "NYC REIMAGINED."
We will select 25 student works from an anticipated entry pool of 125. The artwork will be displayed throughout SSRGA's offices, along with a short commentary about the piece written by each student artist. The display will remain in place for one year, after which time the art will be returned to each student, a new theme will be created and entries will again be submitted for consideration. In early summer 2017 we will hold a reception to honor the student artists, their families and the art teachers involved.
We are extremely excited to be participating in a process where we can help ArtsConnection nurture the talent of New York City youth and support the arts.