Written by: Brett D. Nussbaum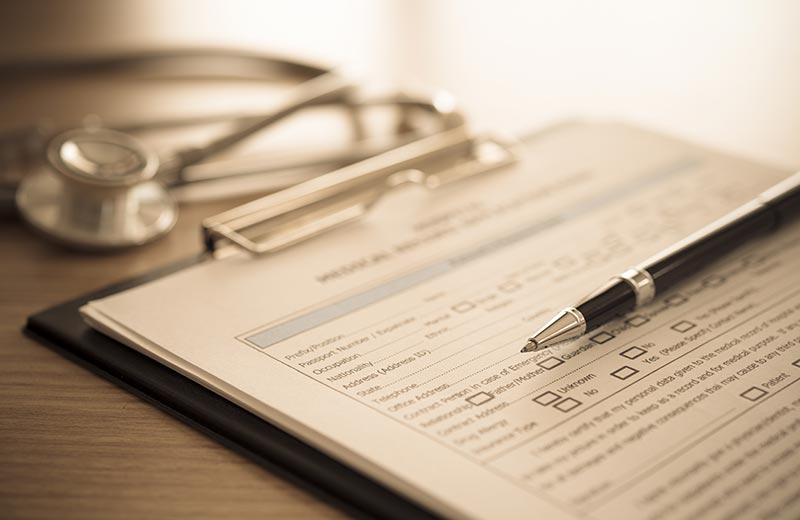 In New York State, the statute that governs the appointment of a Guardian is Section 81 of the Mental Hygiene Law. Enacted in 1993, eliminating Sections 77 and 78 (Committees and Conservatorships), Article 81 sought to redefine how people who lack capacity were looked at. The stigma of "incompetency" was removed and the word "capacity" was substituted. The theory behind Article 81 was to be able to go to Court and, if a Guardian was needed, have the powers of the Guardian be tailored specifically to the needs of the Incapacitated Person ("IP").
As the population gets older the need to plan becomes more important. The best way to avoid having to go to Court to have a Guardian appointed is to implement advanced directives. Advanced directives include the execution of a power-of-attorney, last will and testament, living will, and health care proxy. Unfortunately, a majority of Americans do not take advantage of preparing these documents in favor of a family member or loved one. When there are no advanced directives and a person lacks capacity, the need for a Guardian increases dramatically.
Representing health care providers provides many situations where there is a need to apply for the appointment of a Guardian. For our hospital clients, the need to go to court arises when an individual cannot return safely to their home in the community, they're refusing placement in a more structured environment than their home, or he or she just has no one to oversee their needs once they are ready to be discharged from the facility. The typical hospital case is a person who became sick and ended up, for a multitude of reasons, being admitted to a hospital. Social workers and discharge planners work tirelessly to ensure when a patient is ready to leave the hospital, that a safe discharge is implemented. Individuals who lack capacity require significantly more effort to discharge. Home care may be needed. Aides may be required. Visiting Nurse Service may be necessary to dispense medication. If an IP does not have advanced directives or proxies to assist with the overseeing of a discharge plan a Guardian will be needed.
Long term care facilities generally seek the appointment of a Guardian for their residents when an ongoing financial issue cannot be resolved. Again, this most commonly happens when the Alleged Incapacitated Person ("AIP") has no attorney-in-fact or other individuals who have authority over the finances of the AIP. The Chief Executive Officer, or the designee of the Chief Executive Officer, of a facility within which the person alleged to be incapacitated is a patient or resident, may commence a proceeding.
Nursing homes are faced with a multitude of financial problems with its residents. If a resident is admitted from a hospital with a three day qualifying stay, and requires skilled care, Medicare will most likely pay for the first twenty days of admission. Days twenty-one through one hundred are subject to a co-insurance payment set by the federal government. At any time from the date of admission through day 100, if no skilled care is required, Medicare can be discontinued and a different payor source will be required. Generally, there are three payor sources after Medicare is no longer an option. Long term care insurance, the least common source, is available if the resident had the forethought and ability to pay for such insurance. The second, and also not as common, method pay payment is private pay. This is for individuals whose resource levels are above the Medicaid allowance. Nursing homes are expensive. The average daily private rate for a nursing home in New York City is $395.00 per day or $144,175.00 per year. Very few people can afford this which is why the Medicaid program is the largest payor source for long-term care residents in nursing homes. Applying for Medicaid though the local department of social services can be a daunting and complicated process, and when a person lacks capacity and has no authorized representative to assist a Guardian may be needed.
One of the benefits of an Article 81 proceeding is the expedience of the process. In most cases, ones with few complications, the start to finish time is approximately two months, and in some instances even less. A hearing is required to determine if a person lacks capacity. This hearing is supposed to take place within twenty-eight days from when the Court signs the Order to Show Cause. At the hearing witnesses testify about the AIP and why he or she cannot manage her affairs. It's the judge's responsibility to determine if the AIP lacks capacity and to appoint the Guardian if needed. The subsequent filing of orders and qualifying paperwork is not time consuming and a Guardian can be in place within weeks of the initial filing of the petition. In many instances, where urgent issues need to be addressed, the Court appoints a Temporary Guardian to address those needs pending the hearing and ultimate appointment of a permanent Guardian.
For the long term care facilities, Guardianships are an indispensable tool to resolve ongoing financial matters. Stop the bleeding so to speak. Many Courts scoff at the filing of Guardianship petitions by nursing homes. Why? Some judges are the opinion that the proceeding is just being brought to collect a bill and nothing more. This is wholly inaccurate. It is true that the legislature did not intend this statute to be used as a collection tool. However, when there is a continued financial loss by a facility and there are no responsible parties who can help assist in resolving the issues, AND the resident lacks capacity, the only option to resolve the problem is to have a Guardian appointed for the AIP.
For the practitioner who represents long-term care facilities, the purpose of filing for the appointment of a Guardian can be for the following reasons: 1) No payor source at all; 2) Documents cannot be obtained to prepare and complete a Medicaid application; 3) No one has access to the AIP's funds to pay his/her bill; 4) Income is not being turned over because a family member is misappropriating it; and 5) Any other reason where there is a lack of payment for the care being rendered to the AIP.
Courts, despite the collections aspect of a case, do recognize the importance of an alleged incapacitated person having someone to oversee their needs. Guardianships are not just about money. Mental Hygiene Law § 81 splits the powers into two sections. MHL § 81.21 delineates the powers of property management and MHL § 81.22 details the powers of a personal needs Guardian. The beauty of this statute is that the powers of a Guardian can be tailored to the needs of the AIP, from one singular power to effectuate a specific task, to a full blown Guardian with all of the powers granted under the statute. It is rare that any two cases are presented with identical fact patterns. So each case is unique.
Who gets appointed as Guardian? The courts always prefer family. Most family members, children, spouses, siblings are genuinely good people. However, there happen to be plenty of rotten apples. It's these rotten apples that cause nursing homes to have to seek the Guardianship route to solve problems. For example, when an individual is on Medicaid the resident is required to turn over their retirement income towards the cost of their care. This is called Net Available Monthly Income ("NAMI"). In many instances a family member utilizes this income and not for the benefit of the Medicaid recipient. If the amount at hand is significant enough, the only way to cure this income shortfall is to have a Guardian appointed to wrestle the income away from the nefarious family member and have it sent to the nursing home for the benefit of the IP.
These cases are challenging from a cost perspective. Guardianships are not cheap. Legal fees, court costs, and court appointee fees can be significant. It is really up to the facility to weigh the costs and benefits to bringing the proceeding. Factoring in the age and health of the AIP are usually a determining factor whether to pursue a Guardianship solely for the purpose of curing a NAMI problem.
Guardianships are not only brought to solve financial problems. In rare, but occasional circumstances, an individual has no family or friends who can make medical decisions for an AIP. In these situations, medical providers feel a moral responsibility to go to court to have a Guardian appointed. Under the Family Health Care Decisions Act ("FHCDA") there is a hierarchy of decision making: 1) Guardian, 2) Spouse, 3) Son or daughter above age 18, 4) Parent, 5) Sibling above age 18, 6) A close friend. When none of these persons are available to act as surrogate, physicians in a facility can act as a surrogate. Many health care providers are not comfortable with this and prefer to go to court for the appointment of a Guardian. In addition, there are Judges in Nassau and Suffolk County who do not feel the FHCDA is adequate enough, even if a surrogate exists. Absent a health care proxy, these courts have held that the appointment of a personal needs Guardian is required despite the FHCDA.
The use of Guardianships in New York remains a valuable tool for health care providers, families, friends and others concerned with the well-being of persons alleged to be incapacitated. The population of those without capacity are the most vulnerable people out there. Too many individuals are taken advantage of because AIP's don't know any better, and until someone or some entity discovers misdeeds, these people suffer.